We are excited to announce that Darsie Rogers, retired Lieutenant General of the United States Army, has joined Groome as a Senior Advisor to our Groome Door & Mechanical Systems division.
Darsie comes to Groome having served in our Nation's Army for over 34 years leading adaptable and high-performing teams in solving challenging problems in uncertain environments. As a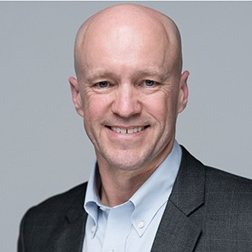 Special Forces Soldier, Darsie served in the Pentagon and around the world, rising to the rank of three-star general.  Darsie's military service saw combat through numerous operations and was later responsible for leading US Special Operations Forces in the Middle East. He culminated his career at the Defense Threat Reduction Agency tasked with countering weapons of mass destruction and improvised threats.  Darsie retired from active duty and joined the University of Maryland in August of 2020.  He serves on the board of several non-profit and charitable entities and advises private-sector organizations.
With 34+ years of experience and countless relationships made, Darsie hopes to bring the services and expertise of Groome to the bases and installations that can truly benefit from those services.
When asked why he decided to join Groome, this is what Darsie had to say: "Jeff Bause and his Team's commitment to excellence and customer support are unmistakable and unmatched. More importantly, Groome is a family that cares for its employees while giving back to the community and veteran organizations. It's an honor and pleasure to join the ranks of the superb Groome Team!"
Groome is honored to have Darsie as part of the team and we look forward to growing our business with him. Please join us in welcoming Darsie to the Groome team!
Learn more about Darsie: linkedin.com/in/darsie-rogers/
---
Groome Door & Mechanical Systems offers a variety of scheduled and emergency services.
Inspection & Maintenance
• Lower rail and upper tracks
• Safety door alarms, limit switches and door seals
• Man doors and overhead steel doors
• Siding and roofing systems
• Electrical systems
Retrofit & Refurbishment
• Motorization and retrofit drive services for existing hangar door systems
• Restructuring of damages hangar door structures and siding panels
• Structural engineering, design and support
• Evaluation and detailed studies for new or existing hangar lighting projects
Replacement & Installation
• Replacement of all major door manufacturers
• Installation of new doors, building insulation and circulating fan systems
• Structural engineering, design and support