Our explosive cleaning system was developed approximately forty years ago. We have a proven track record of safely and successfully cleaning facilities across a range of industries.
The process is straightforward and quite simple: foulant and debris are removed through the controlled use of explosives. Our highly-trained team of professionals has developed a system that ensures the team and all plant assets remain safe and undamaged.
We continuously evolve and improve our process as our engineers tap into the latest technology behind explosive cleaning.
There are two main methods of explosive cleaning that our team utilizes. Both are safe, simple and effective ways to clean.
STICK CLEANING / BINARY EXPLOSIVE
Part A (blasting agent) + Part B (accelerant)
This method uses a binary explosive with two-part components:
nitromethane and an oxidizer. These ingredients are not explosive until mixed.
DETONATING CORD CLEANING
Part A (tube with PETN – high explosive) + Part B (a Class A blasting agent)
Det cord is a flexible plastic tube filled with PETN, a high-explosive that
requires a No. 8 (or greater) blasting cap for detonation.
Both of these methods are used with non-electric detonators.
Prior to the commencement of any explosive cleaning operations, inspections and meetings are held with all personnel to address any hazards, concerns, or other characteristics about the general area to be cleaned. We take safety seriously and never cut corners.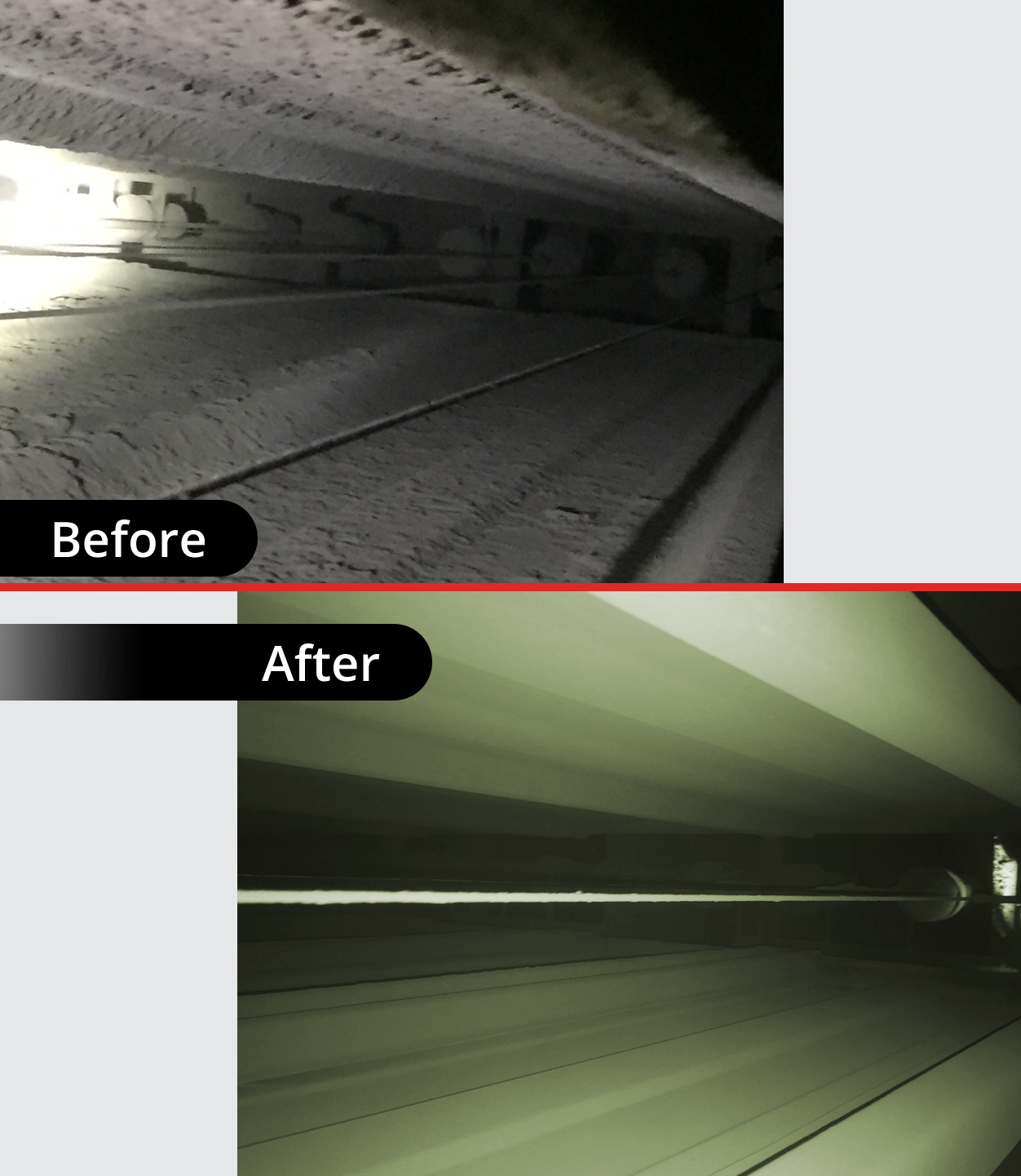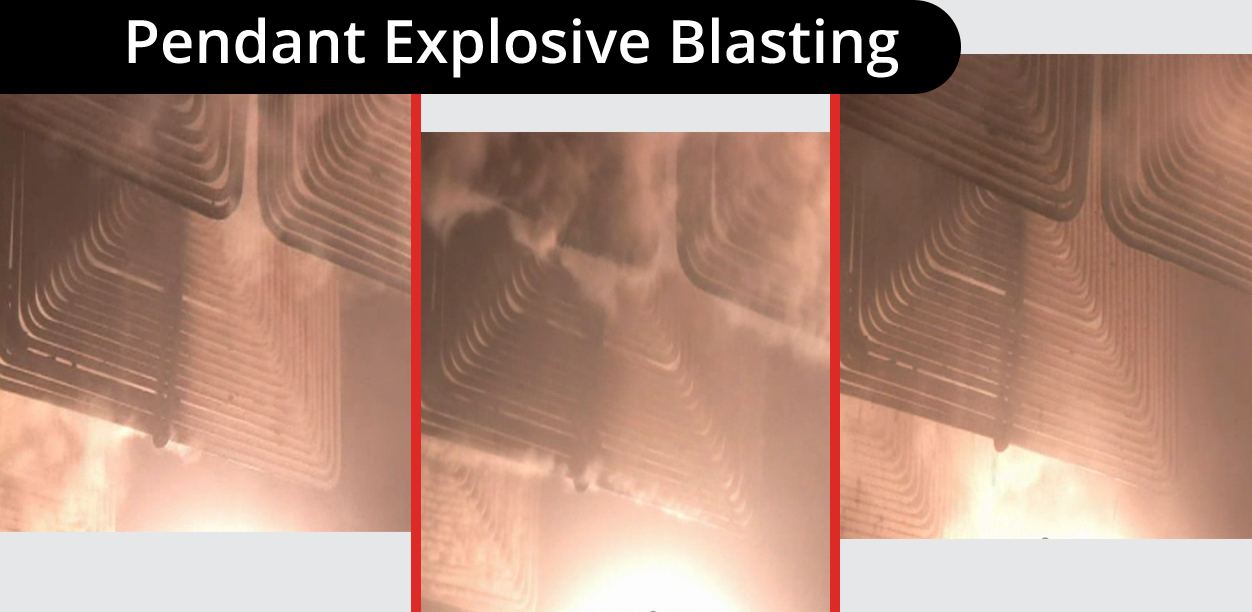 | | |
| --- | --- |
| COAL-FIRED POWER PLANTS | CONCRETE / MANUFACTURING |
| Boiler deslagging | Silo cleaning |
| Back pass cleaning | Kiln cleaning |
| Economizer cleaning | |
| Precipitator cleaning | WASTE-TO-ENERGY |
| Silo cleaning | Boiler cleaning |
| Hopper cleaning | Hopper cleaning |
| Duct work | Back pass cleaning |
| Ammonia skids | |
| SCR cleaning | PULP & PAPER |
| Bottom ash | Boiler cleaning |
| | |
| PETROCHEM / REFINERIES | STEEL / METAL CASTING FOUNDRIES |
| Cat crackers | Furnace blasting |
| Cumene reactors | Taphole shooting |
| Vessel cleaning | |
Our philosophy is simple:
provide quality, innovative services at a reasonable cost.
With over 50 years of providing specialty maintenance and industrial services nationwide,
Groome Industrial Service Group has never been stronger, safer, or more focused on the future than we are today.
Complete Turnkey Solutions.
No Subcontractors.
Minimal Plant Support Needed.
Safety is paramount at Groome.
We follow IME/OSHA-based safety training programs, along with an OSHA 30 training standard for all employees.
An accident-free environment translates to lower insurance costs, better employee commitment, higher productivity, and an improved bottom line for our customers.