Prevention is the Cornerstone
Our management team believes that accident prevention is the cornerstone of the safety program. Each project must be continuously examined and re-examined for hazard identification and preventive measures to minimize potential for injury.
Our expectation is that all employees from the management team down will contribute to the evolving safety program with each project we conquer. We expect every individual employed by us to uphold the workplace standards set forth by OSHA as well as those further put in place by Groome Industrial Service Group.
We believe in a 'top-down' approach to safety. Our goal is for an accident-free environment where employees know that their well-being is the number one priority of the company. The result is fewer accidents, lower insurance costs, better employee commitment, higher productivity and an improved bottom line for our customers.
Every project starts with an analysis of the specific hazards and an in-depth assessment of how risks can be eliminated or best protected against.
Fall Protection Systems
HAZCOM
Health Screening
Proper PPE
Respiratory Protection
Scaffolding & Staging
Tools & Equipment Training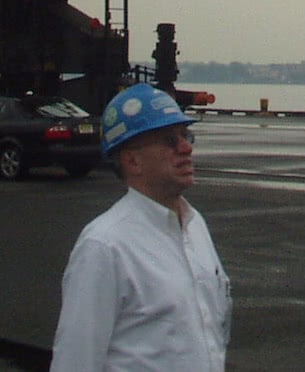 Our Founder, Jim Groome. 1941-2008