Marine terminals offer a special set of operational challenges, and Groome Industrial provides services and solutions to meet the needs of the industry.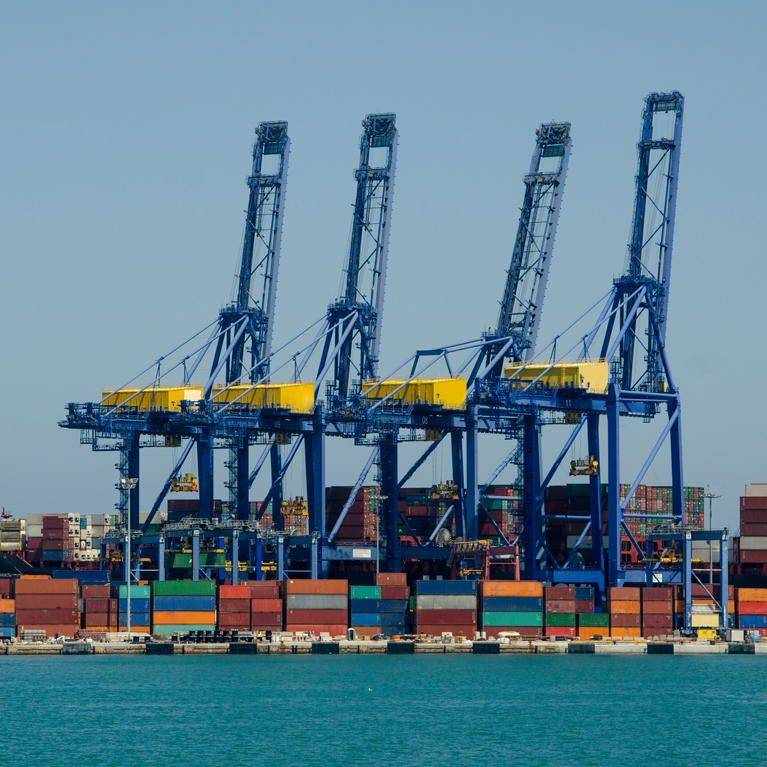 INDUSTRIAL COATING SERVICES
Assets at marine terminals need protection from water and corrosion – our coating services range from maintenance touch-ups and corrosion arrests to large-scale projects. Whatever your asset – whether it be a floating crane, fueling area, sea container, lighthouse, or other structure – we have the expertise to assist from the planning phase through to successful completion.
SPECIALTY DOOR SERVICES
Groome has decades of experience delivering innovative and successful marine and specialty door solutions to the industry. With our superior maintenance support and specialty construction services, we provide a clear competitive advantage with our extensive selection of door systems that adapts to unique building structures, operational needs, and budgetary requirements.