Clean as a Whistle: For a High-Performing SCR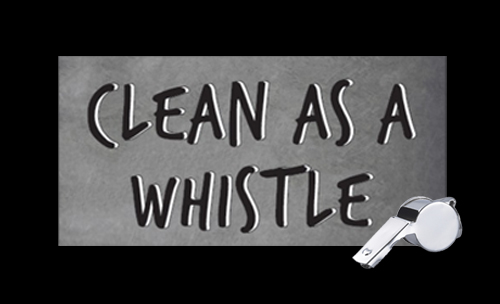 A clean SCR is a high-performing SCR. Factors such as backpressure (dP), NOx conversion and ammonia slip play a critical role in a catalyst's production capability. In a recent article in Hydrocarbon Engineering, Groome's Vice President of Sales Steve Houghton examined the intricacies of cleaning a selective catalytic reduction (SCR) unit and the operational cleaning options available when cleaning a catalyst before a scheduled turnaround becomes necessary.
Determine the Issue
When a SCR catalyst is not operating within its permitted bounds and requires cleaning, the first step is to determine what is causing the issue. This is easier said than done due to variations in unit size, orientation, port access and safety factors.
Using a high-temperature camera and lance can help identify surface-level contaminants, but it is limited in its access of the catalyst bed, so its data is only a sample of a larger population. Furthermore, if contamination has occurred, a camera image alone will not be able pinpoint the location of the issue inside the unit.
A permanent sampling grid (PSG) is another tool used to monitor and control SCR performance issues. A network of tubing installed on the downstream side of a catalyst, a PSG allows plant managers to create controlled zones within the unit to measure ammonia levels and diagnose where potentially blocked conversion sites exist.
Measuring gas levels and dP with a continuous emission monitoring system (CEM) can also help plants compare data points and determine whether plant processes outside the SCR unit came into play.
Decide How to Clean
When a performance issue forces a SCR catalyst to be cleaned before a scheduled downtime, plants have three options: traditional offline cleaning, reduced capacity operations, or online operational cleaning.
Offline cleaning involves a complete shutdown of the unit and all production equipment in line with the system. It also requires time for the equipment to cool before the work can be performed, which means experiencing lost revenue and production capability for three days or more.
Alternatively, a plant can operate its equipment in a reduced capacity to keep permit levels in check. This eliminates unplanned expenditures, but it also reduces revenue until the next planned turnaround.
There is also the option to perform a cleaning while the SCR unit is online and operational. Revenue loss is minimized, since the cleaning crew is able to remove contaminants while the unit is running. This option can be very beneficial if planned work is greater than 60 days out.
Measure the Results
After a cleaning is performed, determining its effectiveness is a critical step to realizing a positive return on investment (ROI). Utilizing camera imagery and reviewing the contents of the vacuum system can be helpful indicators of a thorough cleaning, but they do not capture the full picture. Ensure that the cleaning performed meets standards by establishing key performance indicators (KPIs), and share these targets with the contractor performing the cleaning.
Groome's team of experts can provide you with the best solutions to clean your SCR catalyst and minimize revenue loss. Our efficient, turnkey service takes the guesswork out of cleaning and protecting your catalyst. We recently completed an online SCR cleaning at a US ethylene plant that realized a 90% increase in daily revenue and a positive ROI in just 9 days! Read more about our SCR Catalyst Services here.